Tomato, Granola, Goat Cheese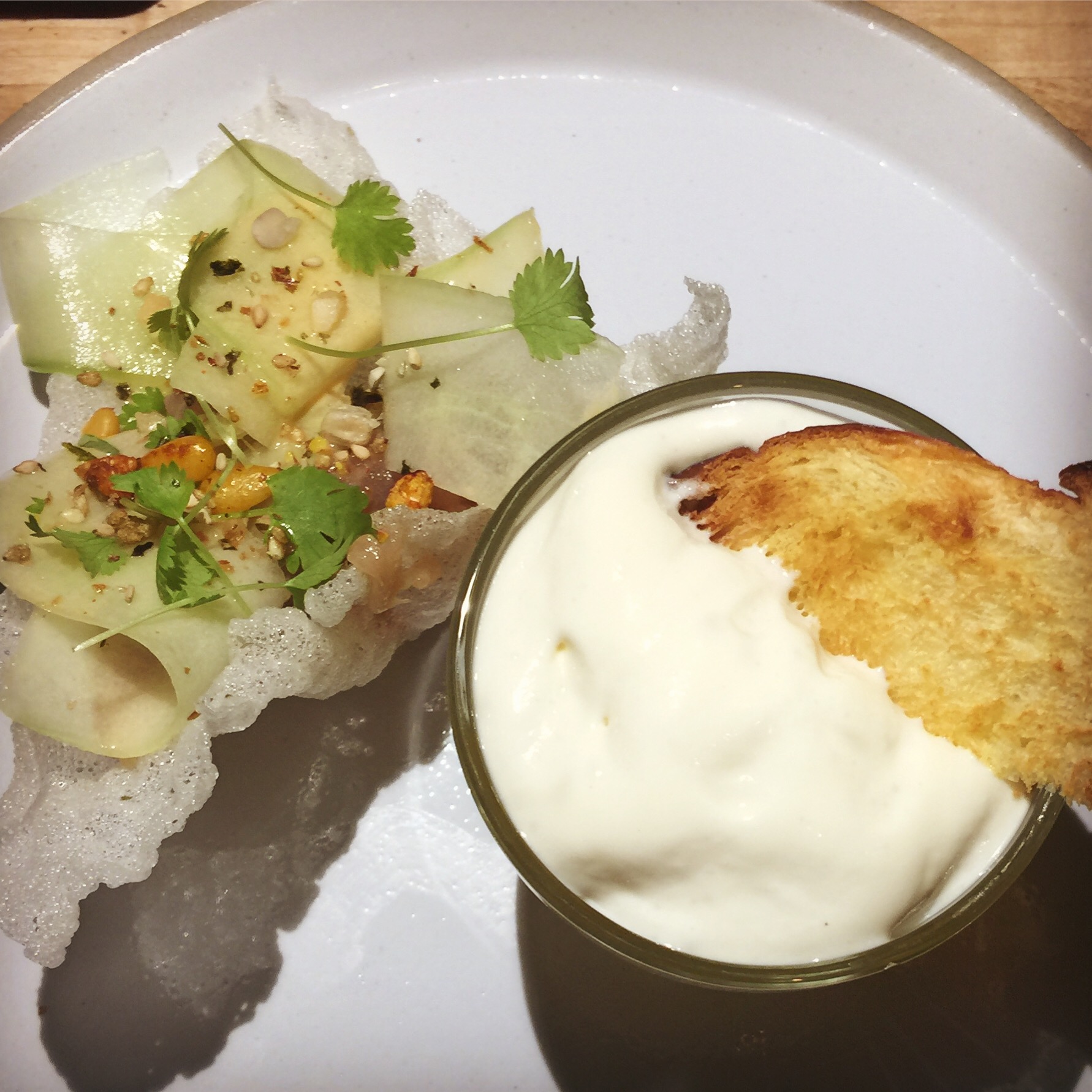 Foie and Orange, Tuna and Cucumber
Foie Gras Yogurt, orange gel. Tuna Crudo and Cucumber
Bacalao y Vizcaína Ahumada
Fogo Island Cod, Smoked Biscayne Sauce
No Chocolate Ganache and Tomato
Garden Salad
Oxalis, Chickpea foam, Romesco dressing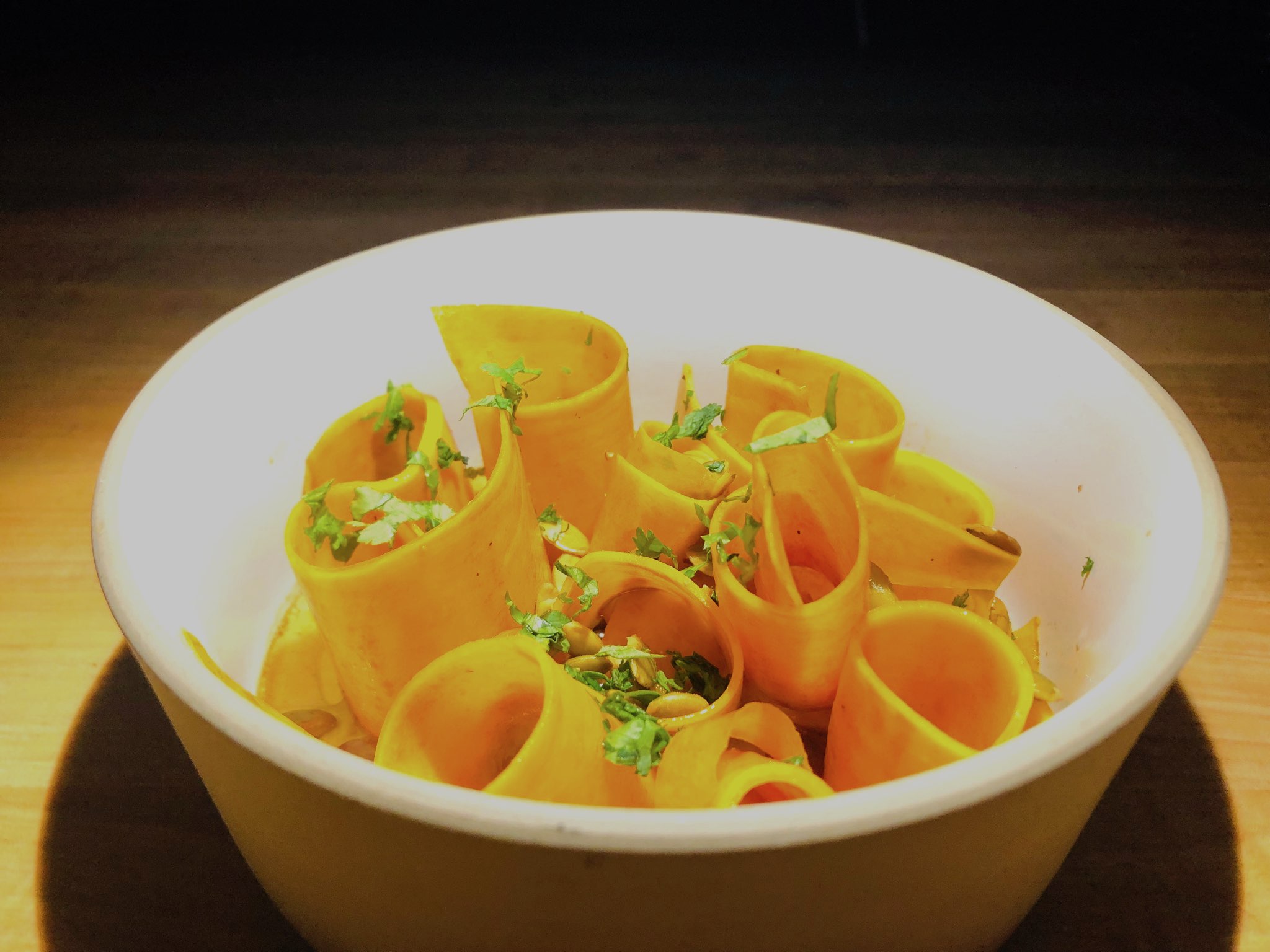 Ensalada de Calabacita
Squash, Fermented wild garlic, Goat cheese and Cilantro
Tortilla de papas
Deconstructed potato omelete
A Bulli Classic, Liquid Olive
A tribute to the Genius of Brothers Albert and Ferran Adria
Duck and Smoked Trout Terrine
Artichoke Bombon
Truffle, Artichoke and Cassava
We are in 909 Yonge Street
Philosophy
Good Food/ Good Wine, Sustainability, Terroir, Flavour-first, Organic
Our flavours from our roots (Spanish - Latin), our cooking from anywhere

Seasonal and locally sourced ingredients. Zero Waste

We choose to go Organic because it is worth it

We Choose To Go Organic Because It Is Worth It.
The Cook
Cesar is a cook with a software, IT and Finance previous life. Definitely a disciple of the Basque and Catalan gastronomy through trainings in San Sebastian and Barcelona. Cesar has an obsession for food, modernist cuisine and the properties and the possibilities of the products. He believes food is a canvas to be creative and technique is just a medium to achieve the end, which is good food (there is only two types of food: the one that tastes good and the one that tastes bad).
Born in Venezuela and with Spanish roots, Cesar uses his familiarity with Spanish flavours as part of a menu of dishes inspired by food from everywhere.